Ben De Lisi
Born with an innate sense of style, Ben de Lisi has made his mark on the world of fashion and interiors. With a focus on beautiful fabrics and innovative design, Ben's distinctive look is sexy, vibrant and modern – for home or the wardrobe.
Growing up in Long Island by the sea, Ben showed an artistic flair from an early age, going on to major in Sculpture and Painting at the Pratt Institute of Art. He began working in the fashion industry soon after this, painting fabric by the metre for a young unknown designer, and later began creating clothes in the very fabric he painted.
In 1979, Ben launched his first menswear collaboration in New York. The capsule range of sportswear comprising knits, jackets, trousers and shirts was sold throughout America in iconic stores such as Neiman Marcus, Bloomingdale's and Macy's. A few years later, in 1982, Ben moved to London to pursue his dream of becoming a fashion designer and it was here that he produced his first capsule collection. He developed a signature style epitomised by modern elegance, with his beautiful long dresses becoming his trademark.
In 1992 he joined Debenhams with his hugely successful BDL by Ben de Lisi collection which became one of the largest selling ranges within the womenswear 'Designers at Debenhams' portfolio.
In 2019 he began a new collaboration with QVC UK creating an exclusive boutique line 'Ben de Lisi' at QVC of Womenswear and Accessories. The beautiful range of fabrics, elegant dresses and timeless separates that relaunched in 2022 is flourishing into exceptionally exciting current and future fashion repertoires.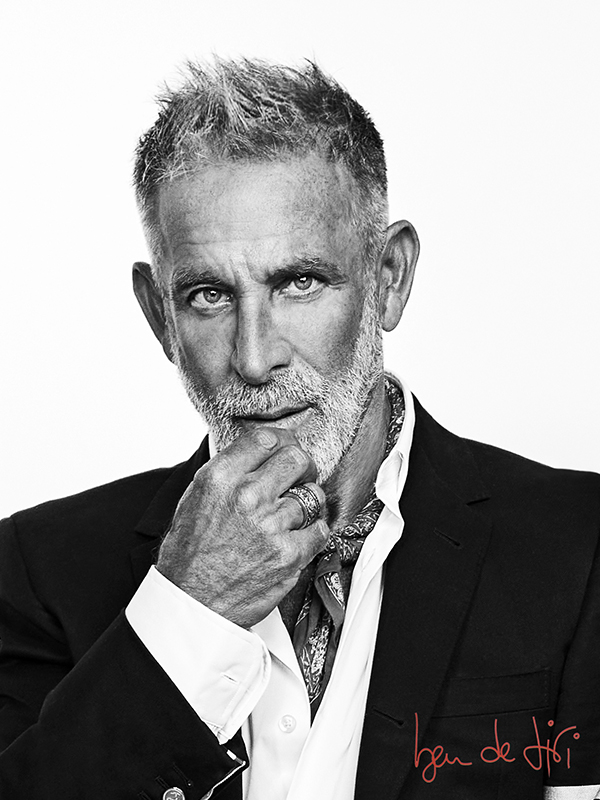 Over the years Ben has received a host of accolades for his work including winning the highly coveted British Glamour Designer of the Year award twice in a row (1994 and 1995), 1995 also being the year he began showcasing his collections at London Fashion Week.
Further down the line in 2007 Ben was awarded an honorary doctorate for his contribution to fashion by the University of Northamptonshire, before receiving a second honorary doctorate by the Robert Young University of Aberdeen.
In 2001, Ben expanded into the interiors market and began working with Countryside Properties in North West England, adding his stylish touch to the interior design of apartments. Following this, he worked with Abacus, developing a unique range of branded bathrooms. In 2009 he added a homeware range to his collections at Debenhams, including many sought-after, statement pieces that have been highly-acclaimed in the press. He has since worked closely with The Grosvenor on the interior design of their luxury apartments and continues to work on his own interior range for private clients around the world, including London, Budapest and Portugal.